CARD NAME: "Sunflower Perch"
This is a Bird Note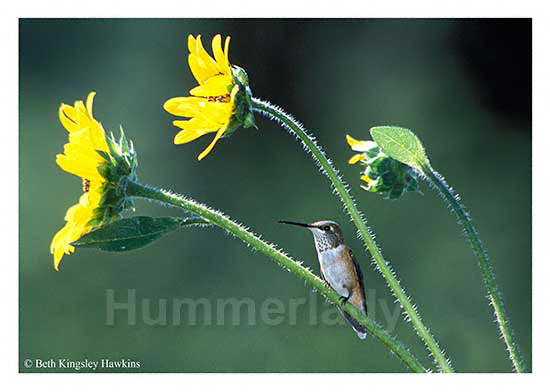 Note: the word "hummerlady" overlay is intended to prevent unauthorized use of the web image and is not present on the actual card.
TEXT ON BACK OF CARD:
"Pictured here in a moment of stillness, it is hard to believe that
the Rufous Hummingbird, Selasphorus rufus, travels up to
3,000 miles each way between Mexico and points as far north as
southern Alaska and British Columbia. During the summer, most
migrate south following the Rocky Mountains when wildflowers
are in abundance."