CARD NAME: "Swingin' on a Star"
This is a Bird Note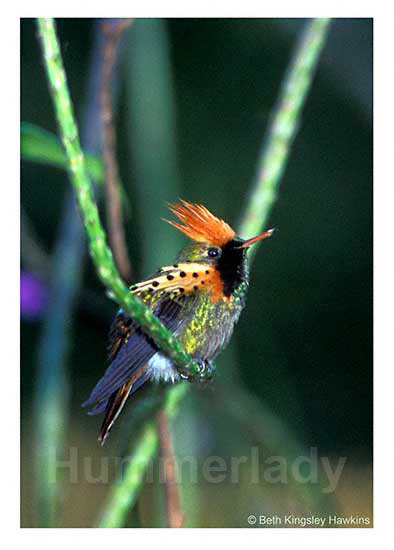 Note: the word "hummerlady" overlay is intended to prevent unauthorized use of the web image and is not present on the actual card.
TEXT ON BACK OF CARD:
Trinidad, West Indies
"The Tufted Coquette is one of the smallest of the small, a dimin-
uitive clown, reminiscent of the Trinidadian carnival figures.
He can light up his cheek plumes, changing the disks from black
to green, and can rake his colorful top knot forward, all to scare
off an intruder or to impress a lady."