CARD NAME: "O"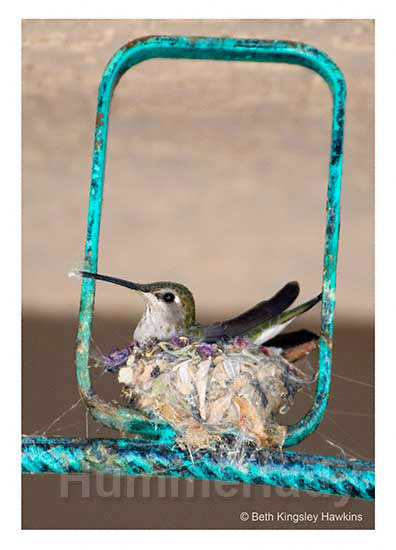 Note: the word "hummerlady" overlay is intended to prevent
unauthorized use of the web image and is not present on the
actual card.
TEXT ON BACK OF CARD:
"This artistic Black-chinned Hummer Mom chose to build her
nest in the "O" of a Welcome sign. Hummingbirds camouflage
their nests by attaching material from their environment using
sticky spider web. This lady chose to decorate hers with purple
pansy blossoms from the yard. The color was amazingly remi-
niscent of the necklace-like ring of purple feathers that the male
displays. Note the nesting material in her beak."