CARD NAME: "ME"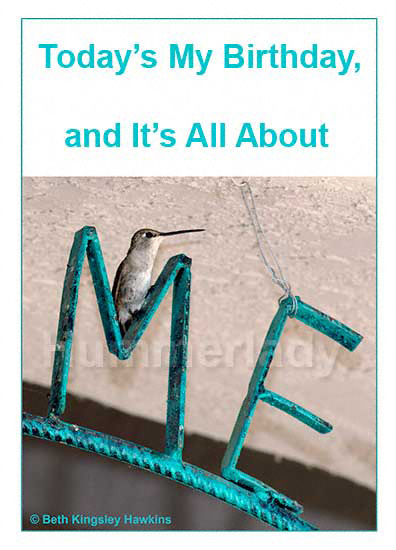 Note: the word "hummerlady" overlay is intended to prevent
unauthorized use of the web image and is not present on the
actual card.
TEXT ON BACK OF CARD:
"This artistic Black-chinned HummerMom built her nest in the
bottom of the 'O' in a Welcome sign over a front door. Here,
she landed on the 'M' before feeding her two waiting chicks."