CARD NAME: "Hummer Bather"
This is a Bird Note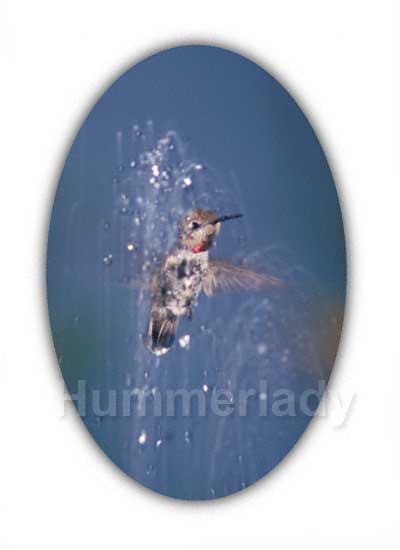 Note: the word "hummerlady" overlay is intended to prevent
unauthorized use of the web image and is not present on the
actual card.
TEXT ON BACK OF CARD:
"Hummingbirds love water. This very young Anna's Humming-
bird is a wonder to behold as he drinks and bathes in the bub-
bling fountain. One can spot just a small patch of red feathers
on his throat now, but when he is mature, his whole head will
be helmeted in red."