CARD NAME: "Banana Blossom"
This is a Bird Note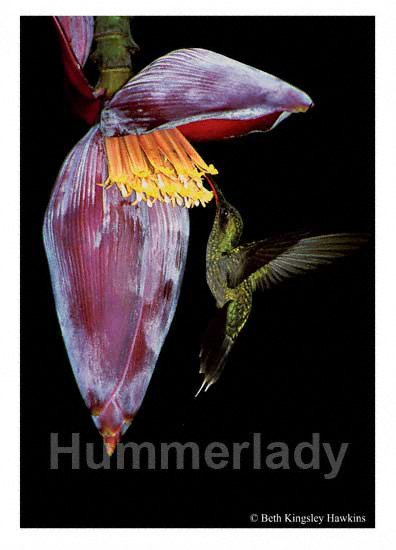 Note: the word "hummerlady" overlay is intended to prevent unauthorized use of the web image and is not present on the actual card.
TEXT ON BACK OF CARD:
Green Hermit (Phaethornis guy)
Trinidad, West Indies
"In the rain forest, the shape of the blossom and the bill of the
hummingbird co-evolved to fit one another. This assures that
the hummingbird can reach the nectar deep in the blossom
while pollinating the flower. What a thrill to capture the beauty
of this moment"