CARD NAME: "Flash of Color"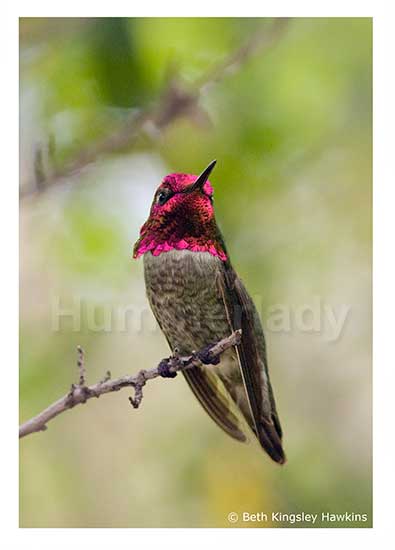 Note: the word "hummerlady" overlay is intended to prevent
unauthorized use of the web image and is not present on the
actual card.
TEXT ON BACK OF CARD:
"The intense, iridescent color on this male Anna's Hummingbird
serves to impress the female of the species—and we non-
feathered creatures as well. In addition to having a spectacular
display, the male Anna's can also sing! He is a year-round
resident here in Sedona."