CARD NAME: "Embraced"
This card is a Bird Note.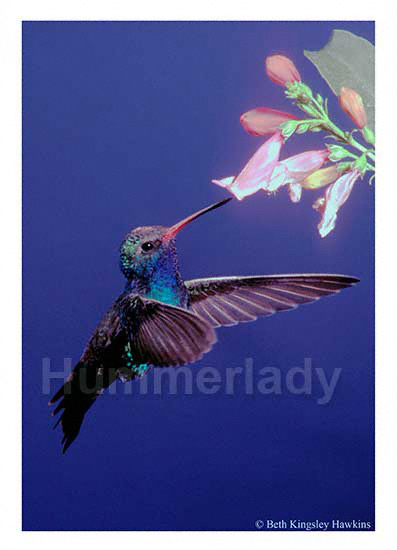 Note: the word "hummerlady" overlay is intended to prevent
unauthorized use of the web image and is not present on the actual card.
TEXT ON BACK OF CARD:
Madera Canyon, Arizona
"A Mexican species that breeds in Arizona, the Broad-billed
Hummingbird is particularly dazzling with his blue and green
sequin-like iridescence and red bill. It is plain to see why John
James Audubon referred to these little gems as "Glittering
fragments of the rainbow." Hummingbirds truly are a gift from
spirit–they open our hearts and awaken us to the beauty of the
present moment."